About Dan Becket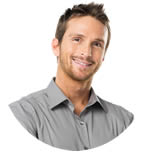 Dan Becket is a researcher, author and coach specializing in ejaculatory control training methods and the prevention of premature ejaculation. He has worked extensively with clients, implementing a best in its class approach to treating premature ejaculation without the use of drugs.
With premature ejaculation affecting up to 30 percent of men, Dan has made it his mission to deliver a world-leading and accessible treatment to as many men as possible. He has helped over 8,600 men last longer in bed, either in person or through his Ejaculation Freedom personal training guide.
You can read some personal reviews from his clients here.
Media, Press, and Speaking Engagements
Dan is the go-to guy for all things connected to premature ejaculation and male sexual stamina training. 
If you need an expert comment for your article or would like a knowledgeable and charismatic speaker at your next function or conference please get in touch with your proposal.
For all media inquiries please get in contact with me over at the media and press page.
Research
Dan is continually creating, researching and testing leading-edge methods to treat premature ejaculation using behavioral and non-drug based methods. He is a pioneer in the use of targeted cool down methods and Stamina Kegels. Dan has contributed his expertise to a number of studies on premature ejaculation in addition to pioneering new behavioral and exercise based treatment techniques with his private clients.
For research opportunities please contact Dan here.
here is a list of some of the research used and referenced throughout this site.
Private Coaching
Dan also offers private coaching services to a small number of clients. He has worked personally with Hollywood A-listers and Business CEO's all with complete discretion of course.
A very limited number of private coaching slots are available to work with Dan 1 on 1. You can apply over at the private coaching page.
Please Note: Dan is currently booked out until February 2020. If you can't wait I encourage you to start training with using my Ejaculation Freedom program.
If you require a professional sex therapist here are some resources to help you.
Testimony's and Reviews
Dan has helped save the sex lives, relationships, and marriages of thousands of men (not to mention their partners). To see what they have to say about Dan and his Premature Ejaculation program please visit the testimonials, feedback and review page.
If you have completed the EF program yourself, here's also where you can leave your personal review (you can do this anonymously)
Frequently Asked Question About Dan's Ejaculation Freedom Program
Here's a list of Frequently Asked Question about myself and the Ejaculation Freedom training program. If your query is not answered on the FAQ page please feel free to email me here.
Medical Issues
Please note that Dan is an expert in the treatment of premature ejaculation through training and behavioral methods.
While in the overwhelming majority of men, premature ejaculation is not caused by a Medical issue, if you are experiencing any pain or discomfort or other abnormalities please make sure to immediately visit a doctor before commencing any training program.
Here's a list of urology resources that may assist you.